Unique Shapes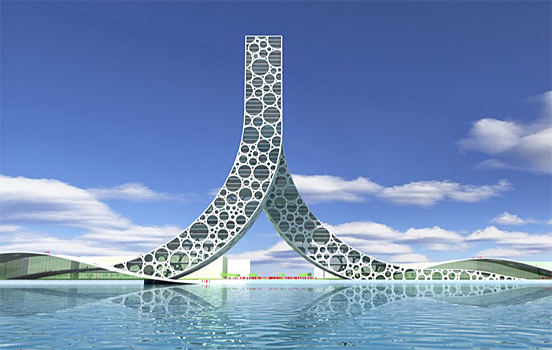 Angles, curves and shapes give buildings "personality" and stand out.
Unique Colours
Colours give the building life and changes the mood of an otherwise plain environment.
Unique Lights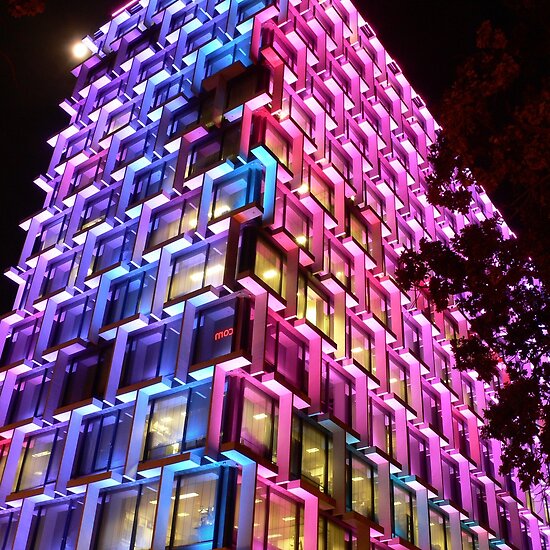 Lights brighten up the building and can make the colours, interior and exterior look better. Drab lighting is otherwise plain. Lights can also have fancy designs to be more unique.
Unique Textures
Textures give the surface of the building extra definition. A smooth surface from glass mirrors or marble are different from a rougher surface of painted cement.
Pictures:

http://thedesigninspiration.com/wp-content/uploads/2010/09/the-peoples-building-01.jpg
http://www.fopple.com/wp-content/uploads/2010/04/The-Cool-3-Stacked-Boxes-House-by-CAPD-Architect.jpg
http://t3.gstatic.com/images?q=tbn:ANd9GcQ3YlYdiFl-QmVFpfgBU8o30SKBsQ11t_GqrRyfgv651vcnudq8
http://ih2.redbubble.net/work.7177007.1.flat,550x550,075,f.perth-at-night.jpg

http://www.photoshoptextures.com/building-textures/shingle-texture.jpg

http://www.shareaec.com/images/medium/36792.jpg